Okay, just like last year, I am looking back at 2011, the year in music. It's a daunting task considering the amount of great music released in the year. No, you won't find LMFAO anywhere on this list. A few notes: I didn't have a chance to listen to albums like Drake's Take Care and The Roots' Undun, albums that have had quite a lot of attention since their recent respective release dates. I'm also not calling this a best of or top album list, because I'm only basing this on those albums that I personally enjoyed and spent a lot of time listening to. Naturally, writing for this blog has given me the opportunity to spend an inordinate amount of time analyzing various albums and what follows is simply, in my opinion, what I enjoyed the most this year. So, without further adieu, let's count down my favorite albums of 2011.
9. Showbread – Who Can Know It?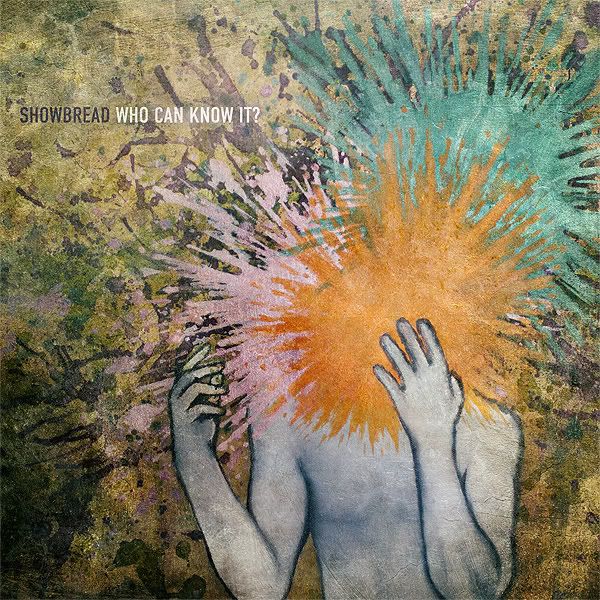 Okay, so technically this album was released in 2010, but it was released in mid November and I didn't actually hear it until 2011. Admittedly, I haven't followed Showbread closely over the years. I've had numerous friends recommend them and I just never got around to it until now. From what I hear, this album is a big departure from their usual fare. There are no screaming vocals on this album and for me, that's just fine. The sound on the album is beautiful, often reminding me of Red Album era Weezer and a hint of MeWithOutYou as well. I can't say if I'd like Showbread's older stuff, but I love, love, love this album. I encourage you to check it out. Amazing lyrics, fantastic vocals and engaging instrumentals abound. Oh, and the best part? You can download it for free and the band even endorses it. Check out Come & Live! for this and other free albums. The website also encourages donations if you feel so inclined.
Song I Can't Get Out of my Head: You're Like a Taxi
8. Scott Ryan - Mercy Killings
To hear my fully fleshed out, detailed thoughts on this album, check out my review. Here's the short version. I went to college with Scott and didn't know him very well, but I always admired his dedication to his music. Through this website, I got the opportunity to review his album and what I heard I really liked. It takes a really special album for me to listen to it about 100 times over a few weeks and still desire not only to listen to it several more times, but to enjoy it and continue to find intricacies I never noticed the more I listen. This one probably won't be on most people's lists because he doesn't have the kind of exposure that someone like Adele has, but all the same…even after writing the review and fulfilling that obligation, so to speak, I can't get enough of this album. This was a no brainer for my list this year.
Song I Can't Get out of my Head: Drown Stir Drown
7. Emery - We Do What We Want
One of the things that made Emery unique was their dual lead singer/guitarist role shared by Toby Morell and Devin Shelton. Things change though, as Devin Shelton announced he was leaving the band prior to the release of this album. Actually, as Emery had teased for years, they were working on a softer, acoustic album before Devin's departure and for some reason, after he left, the remaining four members set out to make their hardest record yet. I've always enjoyed the blend of the two lead voices and live, they were one of my favorite acts because between songs, they would trade microphone for guitar and take turns helming each and they did it flawlessly. It was something great about Emery that made me wonder what the future holds for them. Since I first discovered their song Walls off their album The Weak's End  in 2004, I knew I had stumbled onto something special. Later that year, I saw them in concert for the first time in my hometown, in a small venue that no longer exists and I was blown away. They remain one of the bands that I have seen most live and I've never seen a bad performance from Emery. With all this in consideration, We Do What We Want turned out okay. It's not my favorite Emery album, but it doesn't suffer so much from the loss of its onetime co-front man Devin Shelton. So, what's next for Emery? I don't know, but I'm still waiting on that acoustic album, guys. Best of luck to Devin Shelton, who is apparently working on a solo album.
Song I Can't Get out of my Head: I Never Got to See the West Coast
6. Adele – 21
If you haven't heard of this album or at least of its major hit Rolling in the Deep, you must have been living under a rock or something. While this wasn't one of my most listened to albums of 2011, I have to give credit where it's due. Adele has talent and like the album's title says, she did all of this at the age of 21. I really can't do the album justice or offer any insights that people aren't already aware of, but this album had to be on my list because it's that noteworthy. Well done, Adele and I can't wait to see what comes next.
Song I Can't Get Out of my Head: Someone Like You
5. Oh, Sleeper – Children of Fire
Much like with Norma Jean, which made my list last year with Meridional, I was a little late to the party when it came to Oh, Sleeper. I missed out on their first EP in 2006 and their debut album, When I Am God in 2007. But when 2009 came, I checked out their Son of the Morning release and loved it. While each album is a concept album, they are great on their own. Son of the Morning focused on the battle between God and Satan and it was brutal metal and yet beautiful at the same time, a nice dichotomy. Children of Fire is the denouement to the story, focusing on the story of a Priest and his atheist daughter in the wake of the ultimate battle between good and evil. With that said, the album is very heavy, with a few softer songs that really shine. The contrast of front man Micah Kinard's rough, raspy, guttural screams and Shane Blay's clean, dulcet vocals is perfected on this album. Even without the context of the concept album, it's a great listen as a standalone album.
Song I Can't Get Out of my Head: Means to Believe
4. Manchester Orchestra – Simple Math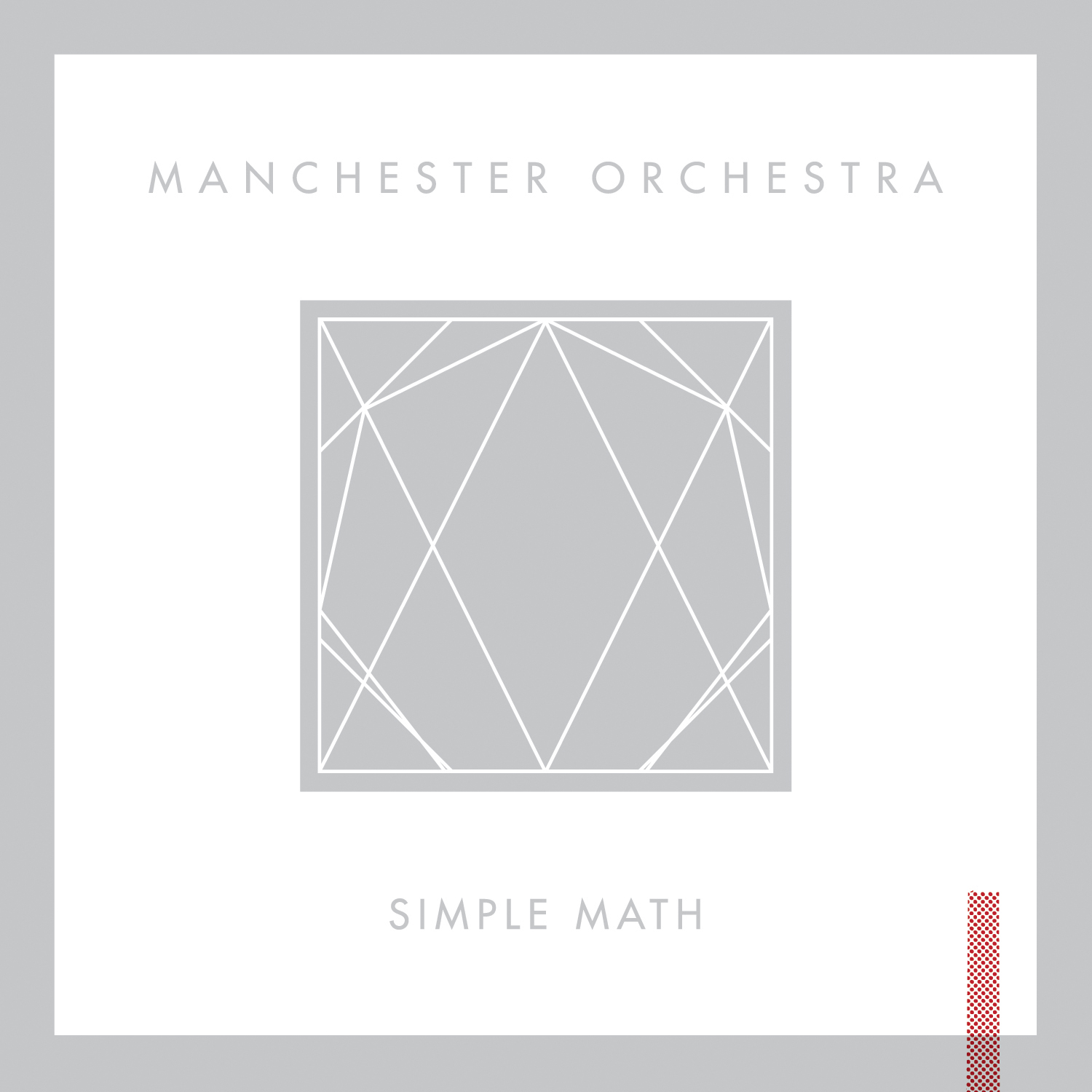 Last year, Manchester Orchestra, one of my favorite live bands, did something different and released the side project, Bad Books, with Kevin Devine, which did not make my list last year. This year, both Manchester Orchestra and Kevin Devine released albums and only one made my list. I'll get to Kevin Devine's Between The Concrete and Clouds at another time, but Simple Math worked for me. I was a big fan of their prior albums I Am Like a Virgin Losing a Child and Mean Everything to Nothing and, to be honest, when I first heard Simple Math, I wasn't sure what to expect. It definitely has a different sound from their past efforts. The lyrics are more personal and honest than ever before. In this album, frontman Andy Hull reflects on his life in the past few years and how he was lost and selfish and now he's making a more concerted effort to be a better man for his wife, daughter, friends and fans. Musically, it's a more polished transition from their Bad Books project last year and it still shares some of the groove elements presented there. I think the song Pensacola, about being away from his family on the road all the time, sums up the feeling of dissatisfaction that fame and money brings in its chorus:
It feels like 37 years and I am nothing but a bank
If we could build our credit score "Incredible," they'll surely say
But I can credit only one to focus all the fame
It has the first and last even the middle of my very name
I am the greatest man that never lived and now i never sleep
I never lost a fight but never knew I started one the same
I never knew how capable I would become"
Song I Can't Get Out of my Head: Virgin
3. Childish Gambino – Camp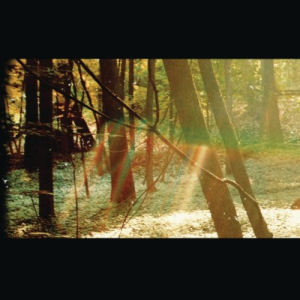 It was bound to happen eventually, and Childish Gambino even heralded it himself…Childish Gambino put out an album on a record label that you actually have to pay for. For more of a history lesson on his music, along with my review of this album, check out this post. Now, I just saw something while I was working on this post that I thought was interesting: Pitchfork's review of Camp. I'm not going to post a link, but you can Google it if you want to. I know artists have a wide array of opinions on their work and here at The Stereo Lounge, I often have a positive outlook. I consider myself more of a music appreciator than a music critic. That being said, it's funny that Pitchfork.com had a very negative, biting review of his album because he even mentions them in his song All The Shine:
I'd get you MTV if I could, man, but Pitchfork only likes rappers who are crazy or hood, man."
Of course, I loved this album, but I still think Culdesac was better. But whether it's his best album to date or not, Childish Gambino continues to impress and entertain me and I don't see that stopping any time soon.
Song That I Can't Get out of my Head: Heartbeat
2. City and Colour – Little Hell
Once a side project of Alexisonfire's clean vocalist/guitarist Dallas Green, City and Colour is perfect for any fan of acoustic music with heartfelt lyrics and flawless vocal execution. Dallas has always had a beautiful voice and with Alexisonfire, only songs like The Northern on their Old Crows/Young Cardinals record really managed to showcase it to the fullest. But now that, sadly, Alexisonfire is no more, that can only mean more from Dallas' solo effort City and Colour —get it? Dallas Green = City and Colour. Yep. This album is, in my opinion, his best yet and I would be remiss if I didn't include it on my list. It's not just a side project; this is truly Dallas Green's creativity flowing beautifully from one song to the next. If you haven't checked it out yet…it's only 8 bucks on iTunes, a steal if you ask me.
Song I Can't Get out of my Head: Fragile Bird/Grand Optimist
1. Thrice – Major/Minor
For the first time in over 13 years, lead singer Dustin Kensrue recently announced that Thrice is taking a break. So that means this years album Major/Minor is going to be the last Thrice album for a while. As a huge Thrice fan, I'm going to miss them, but I know they'll eventually come back and whatever they come out with next will be amazing. I've never heard a Thrice song or album I didn't like, so it shouldn't come as a surprise that this album not only made my list, but easily took its spot as my favorite album of last year. Once again you can check out more details of my thoughts on this album here.
Song I Can't Get out of my Head: Listen Through Me
Happy New Year from all of us at The Stereo Lounge!